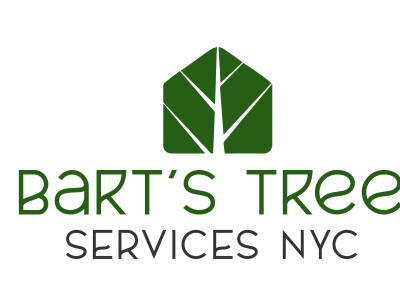 Bart's Tree Services NYC is the #1 tree company in the Bronx. We offer several kinds of tree services, tailored to the tree type, client needs, and the situation. For instance, a tree leaning behind a Manhattan building might need to be removed outright. But before we do anything, we like to come on-site to take a look — free of charge. 
At Bart's Tree Services NYC, we own all our equipment and are insured and bonded to work in New York City. Safety is our top priority, so we only use our tried and true crew who know what they're doing. 
If you need someone local to take a look, call us! We've been in the business for over five decades and have the experience to know how to handle just about every tree, big or small. Our tree services range from cheap tree removal to tree trimming, emergency tree services like emergency tree removal, and stump grinding services.
Bronx and Manhattan Tree Services
Tree Trimming And Pruning
Have you got a tree close to your house? That's like having an oversized pet right next to your windows. It's lovely, but it can pose some risks. You wouldn't want a stray branch crashing in during the next storm. That's why regular trims are important, especially for these close neighbors.
Besides keeping things safe, giving your tree a good prune can also help match your home's vibe. Think of it as styling your trees to complement your house's look. Whether getting rid of dead branches or just shaping it up a bit, a well-groomed tree can make all the difference!
In some cases, your entire tree needs to be removed and not just some of its branches. Many times, this is because of its location. However, tree removal is also recommended for dead and diseased trees. Sometimes, the tree may need to be relocated to a more suitable area.
Removing a tree requires a lot of planning. As such, you should only hire an experienced and well-equipped company. At Bart's Tree Services NYC, we have all the tools needed to remove a tree. Our team is also well-trained and experienced in tree removal. You can rest assured of a quick and smooth tree removal process with us.
Reclaim every inch of your outdoor space by removing that old stump. Our expert team utilizes top-tier equipment to ensure efficient and thorough removal, giving your yard the clean slate it deserves.